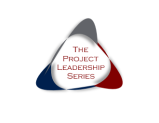 THE PROJECT LEADERSHIP SERIESSM 
(Note the above link and logo take you to our sister site; www.projectleadershipseries.com)
• Are your projects regularly late? Over budget? Short on quality?
• Do your organization's projects never seem to end?
• Do your teams "reinvent the wheel" for each project or ignore previous lessons learned?
• Do unforeseen risks and other unplanned issues consistently impact your projects?
• Does your executive leadership spend too much time dealing with day-to-day project activities versus the more strategic, "big picture" imperatives?
Did you answer "Yes" to any of the above questions? If so, your organization must improve its project management competence. 
Tanden is in the business of helping organizations who are not successfully reaching their desired project delivery goals. We believe that project success is more than delivering projects "on time, on budget, and on scope." Our experience illustrates that success is best defined by meeting stakeholder expectations.
Our Project Leadership SeriesSM is designed to help your team members learn better ways to deliver projects more efficiently, incorporate proven leadership strategies to creatively lead fellow team members, and effectively collaborate with cross-functional stakeholders for the most viable project delivery solutions.
To learn more about The Project Leadership SeriesSM, contact Tanden.